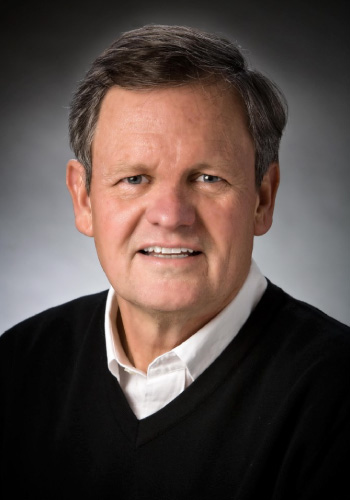 Jack Kennedy
Broker
Buying, renovating and selling real estate has been a life long avocation for Jack Kennedy and his wife Kathy, a landscape designer and builders daughter. Over the years they have restored four antique properties together and built two others. The old church on Route One in Edgecomb (the Jackeroos Building) was a recent project. Currently they are restoring their 1793 cape style home, one of the oldest in the town of Nobleboro.
Jack grew up in the South Pacific and South East Asia, and was educated in Massachusetts at Berkshire School & Boston College. Before settling in Maine in 1998, he pursued a career in international business, first as an executive, then as consultant, and finally as entrepreneur with his design and importing business Jackeroos. Jack was involved in home heating issues professionally during the last big energy crisis. As Senior Vice President for Marketing at Kero-Sun Inc., he helped to bring the energy efficient Monitor heating system to the American market.
Farmland preservation is another of Jack's interests. His first real job when he got out of the Army was as development manager for a new forty acre fruit growing operation in Sharon, Connecticut, the first such venture for Litchfield County in 50 years. The partners grew apples, peaches, pears, raspberries, strawberries and wine grapes, and Jack co-wrote a piece of farm legislation, The Connecticut Farm Winery Bill. He also served on the Board of Directors of the Housatonic Valley Association, a land trust. In his free time, Jack runs to stay in shape for the occasional half marathon, kayaks, and serves local community organizations such as the Nobleboro Historical Society. An avid kayaker since the 1970s when he taught kayaking as a hobby business, Jack has a special love for Maines abundant lakes, rivers, and ocean paddling spots.
Member of Lincoln County Board of Realtors and the National Association of Realtors.
Testimonials
Bought a Single Family home for approximately $450K in Nobleboro, ME. Jack is fantastic! He is a true professional who combines patience, knowledge, and charm into one terrific package. We have dealt with many realtors over our fifteen different moves - some good, some bad. But Jack rose well above all of them. We are thrilled to recommend Jack with no reservations whatsoever. You will be in the hands of someone who will meet all your needs. He is the best.
Sold a Single Family home for approximately $425K in Boothbay Harbor. We had a home for sale in Boothbay, ME, that was on the market for over a year with another Realtor with no results. We canceled that contract and contacted Jack. He moved rapidly and efficiently involving himself at every level, going above and beyond what would normally be expected. The house quickly sold; we can't recommend Jack enough!
Sold a Single Family home in Bremen, ME. Jack has a professional approach yet always remains friendly and personable. His professional recommendations are always appropriate and represent his responsibility to present the property in the best image and condition possible. From start to finish Jack is a pleasure to work with - making what could be a difficult process seem easy.
Jack is very professional; knows the areas very well; honest and extremely helpful on all details of purchasing a home. He is a pleasure to do business with and I would highly recommend him for your future needs.
Your message was submitted successfully!